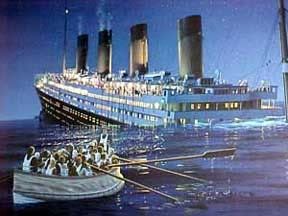 Gutsy and kind-the world would have us believe this is a rare combination, that these people aren't completely trustworthy. I ask you, who is? Show me a perfect person and I'll kiss a gecko! I don't expect I'll ever have to do this. I'm terrified of them. And I've yet to see perfection, not in life, people or love. But despite this, we can accomplish more than we realize.
Case in point: Molly Brown. Born Margaret Tobin in Hannibal Missouri in 1867, she was taught progressive views by her parents. At age 13 she worked in a factory and volunteered in soup kitchens encountering head on struggles of the working class. Later, employed at a hotel, she met Samuel Clemens (Mark Twain) who mentioned there were riches to be found in Colorado, where she later moved.
After meeting her future husband J.J. Brown, poor like herself, she said this. "I wanted a rich man but I loved Jim Brown." A few years later, J.J. did strike it wealthy when his engineering skills landed an ore mine for Ibex Mining. Although they lived lavishly, her giving nature didn't wane. Poor times, wealthy times, it didn't matter. She gave from her heart, like she always had. One doesn't need money to have a philanthropic influence.
She is best known for being a survivor on the Titanic but what some might not know is how she rallied the first class passengers into giving money to help the less fortunate survivors, those who had lost everything. Before the rescue ship Carpathia had reached New York, she had raised 10,000 dollars! Did she accomplish this by being too kind? Or being too gutsy? Of course! This woman knew it took both to make a fire.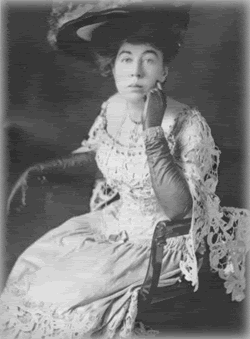 When the Carpathia arrived in New York, 30,000 people were waiting. Her deeds had already preceded her. When asked by reporters how she survived, she said, "Typical Brown Luck. We're unsinkable."
There are many men and women who quietly light up the world for others. It could be they've baked something for a sick neighbor. Or taken time for a sad friend. Maybe they've tried to understand someone instead of judging them. I'm honored to know many of these genuine people. They know who they are.
Close your eyes and keep your mind wide open. Things are not always as they seem. See the blinking fireflies? A lit candle? A black, dead night crackles and sparks with one. Add a strand and we've lit up a dark corner of the world. We are among stars. I'm lucky enough to call some friends. Perhaps you are an unsinkable Molly Brown. I try to be but some days are better than others. Such is life.